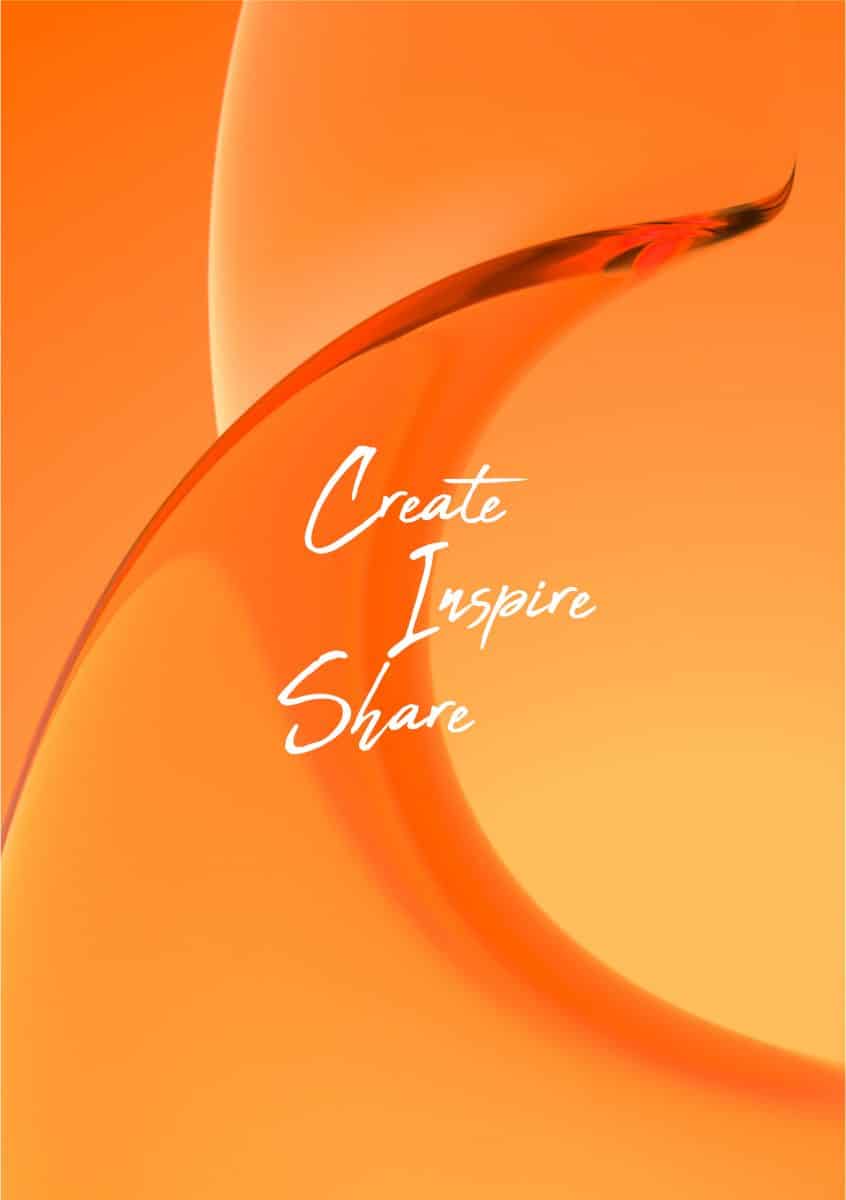 OUR PHILOSOPHY
Boldness, creativity and a thirst for challenges are what power our group. As flavouring pioneers, we strive daily to imagine, design and make beverages that are natural and eco-friendly while also being in tune with consumers' preferences.
This ambition is now embodied by the birth of our movement: Drink Design®. A desire to design tomorrow's drinks through a movement that elevates mixology into a discipline of excellence. A hallmark of French art de vivre.
Today, we are cultivating this legacy and our founding values: Create – Inspire – Share.
Our CSR programme, Shake your TALENTS, cements these commitments. We are both human- and eco-centric, to better prepare for the future.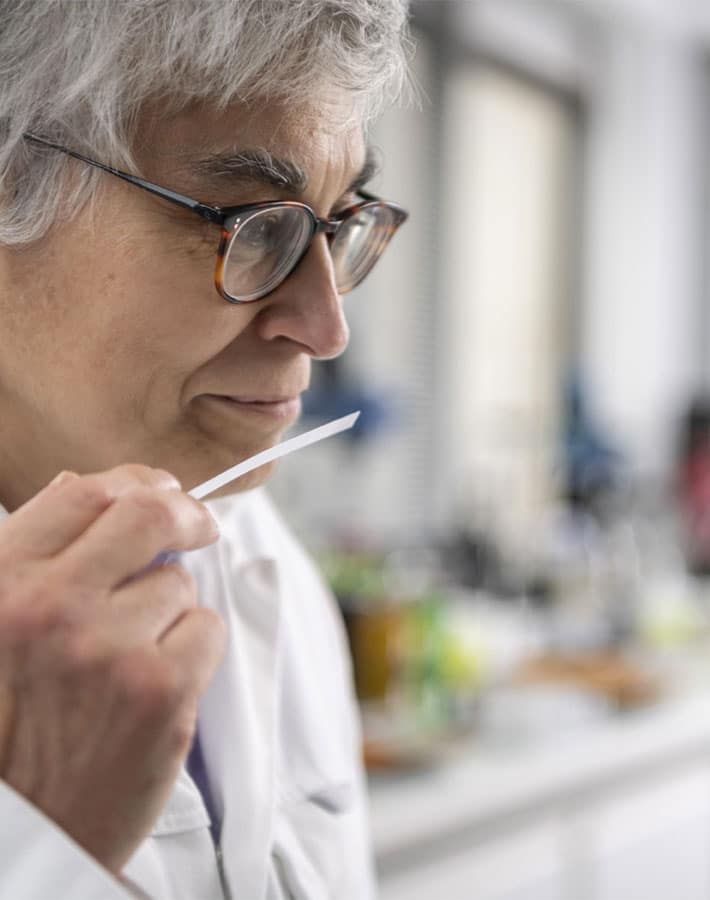 FLAVOURING PIONEER
It all began on the day when Philibert Routin, a herbalist of genius, concocted an artful blend of 35 Alpine plants and spices. Thus was born, in 1883, the celebrated Vermouth de Chambéry, which has become the timeless emblem of our Maison.
ROUTIN has since scaled many peaks during its adventure. The construction of Alpine dams in the 1950s opened up mountain roads and revolutionised valley life. Ever since, ROUTIN has enjoyed constant growth and the family business has entered the hall of flavour fame.
Determined to turn flavour expertise into an art form, in the 1990s ROUTIN developed what would become a showcase and testing ground for this savoir-faire: Europe's first sensory-analysis laboratory in the field of syrups. One of the lab's earliest innovations was the AromaSensoris TM palette, a unique and exclusive tool that defines our syrups' aromatic notes with ever-greater precision.
Ever since, our Maison has endeavoured to expand and harness this aromatic savoir-faire.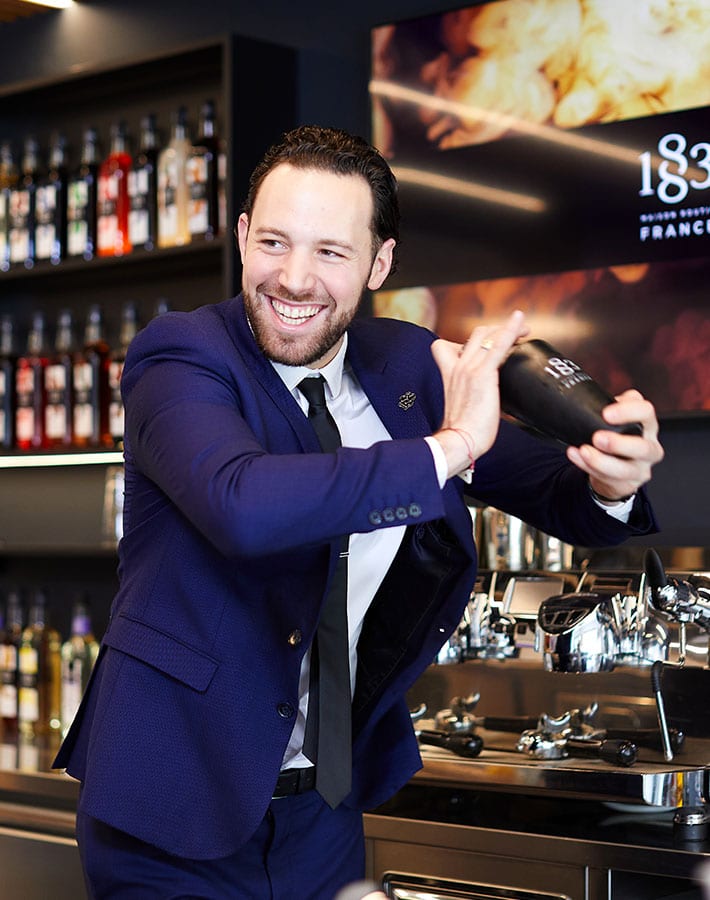 DRINK DESIGN
CENTER
The beating heart of our Maison's savoir-faire is the Drink Design Center, a place for creating and transmitting our savoir-faire.
Flexing all their talents, our Master Syrup Maker and flavour-blending experts identify, define and compose the most complex aromas and tastes in an approach that is both scientific and polysensory: texture, colour, taste and smell. Through research and creative flair, they have elevated flavour creation into a full-fledged art – where accuracy, excellence and experience matter most.
The Drink Design Center is also a training facility where bartenders and baristas discover a new vision of mixology, embrace new disciplines, and develop new skills. The facility also hosts foundation courses on sensory analysis and water conservation.
In this vibrantly immersive hotspot, creativity and polysensory experience reign supreme.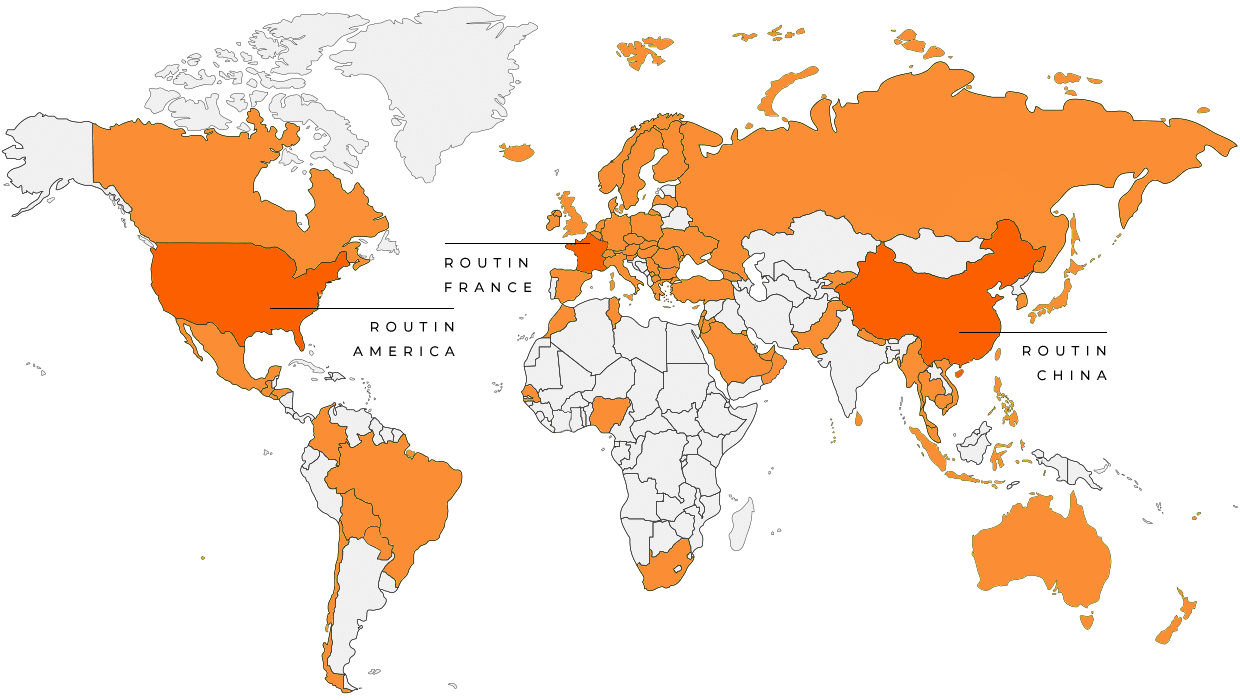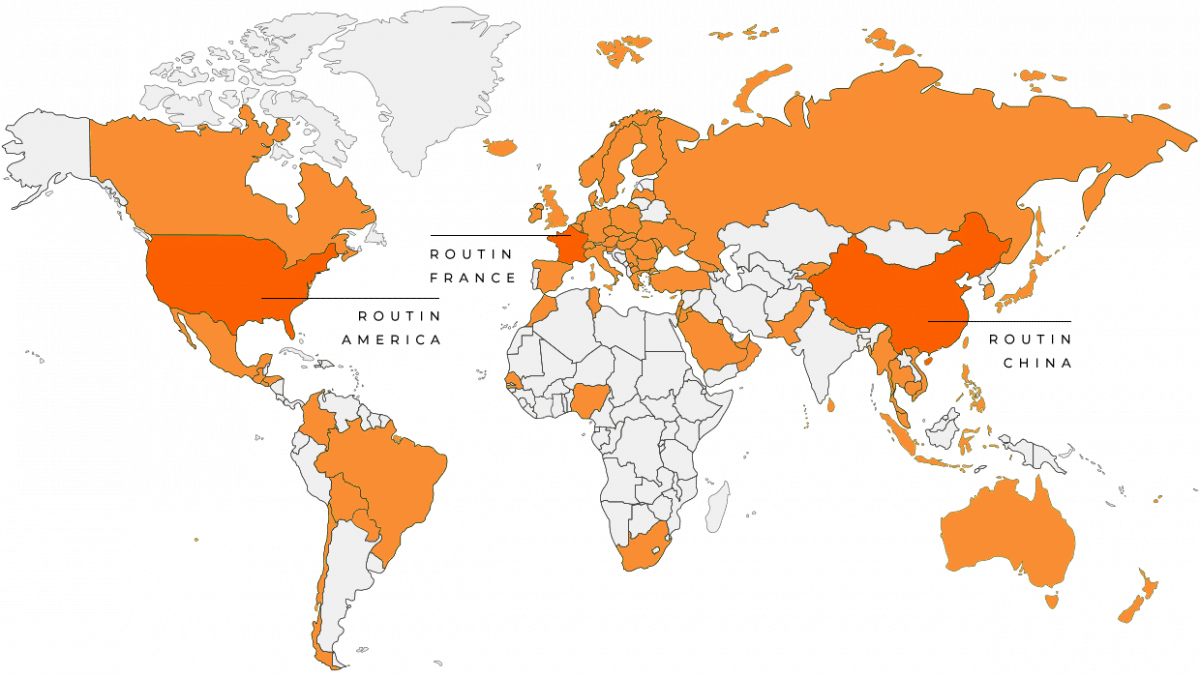 ROUTIN
WORLDWIDE
For nearly 140 years, our Maison has been rolling back the frontiers of its business while being keen to keep its French production facilities. Distributing to 82 countries, our 210 employees strive daily to live the standards and values of Drink Design®.


THE YEAR OUR HOUSE
WAS FOUNDED
MILLION LITRES OF SYRUPS PRODUCED PER YEAR
COUNTRIES DISTRIBUTED IN GLOBAL DISTRIBUTION NETWORK
PRODUCTION FACILITIES
IN FRANCE