We are a group that never stands still, fuelled by the desire to move boldly forward.
Established in 1883, we are an ultra-creative flavour Maison with a love for delicious drinks.
We perpetuate a rare and singular savoir-faire, which also propels us into the future.
Our business is built on a strong heritage, firmly rooted in its home region: the Alps.
We are a group of people with talent, passion and personality.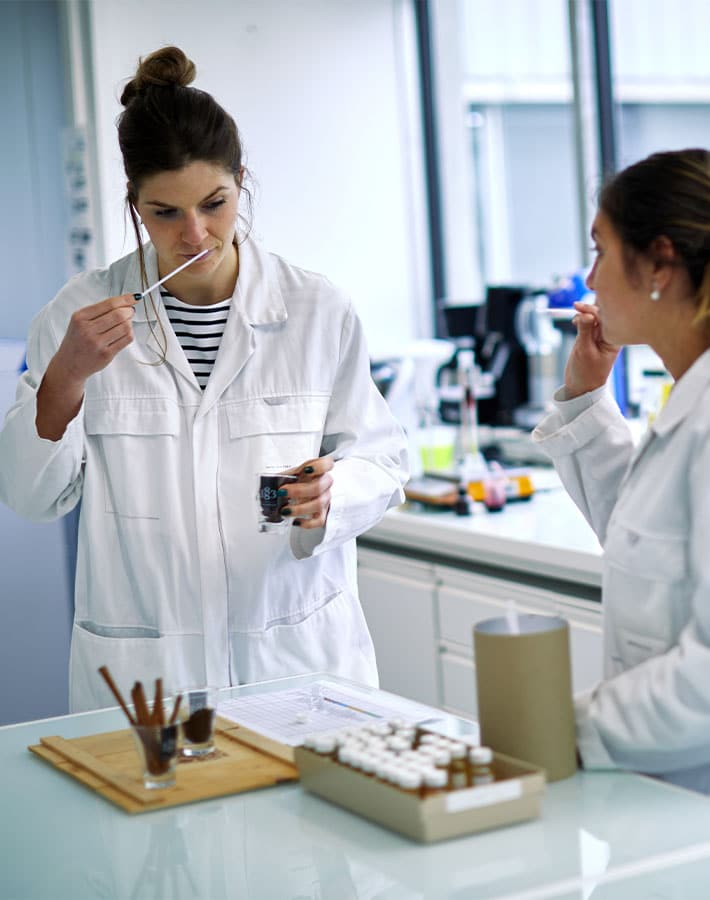 We are a company with a wealth of history, acquired since 1883. A flavouring pioneer, Philibert ROUTIN composed what would become the emblem of our Maison: the now-famous Vermouth. ROUTIN's growth, based on the success of this iconic fortified wine, quickened in the 1950s and was crowned in the '90s by the construction of the first sensory-analysis laboratory in Europe. It reflects our aromatic-blending expertise, and has turned this expertise into an art form.
Since then, we have kept on opening new routes featuring our drinks' vital ingredient: Alpine water. We endeavour to be worthy of this element's rare purity, by producing syrups of superior taste quality and authentic flavours – in short, products that respect our remarkable natural environment.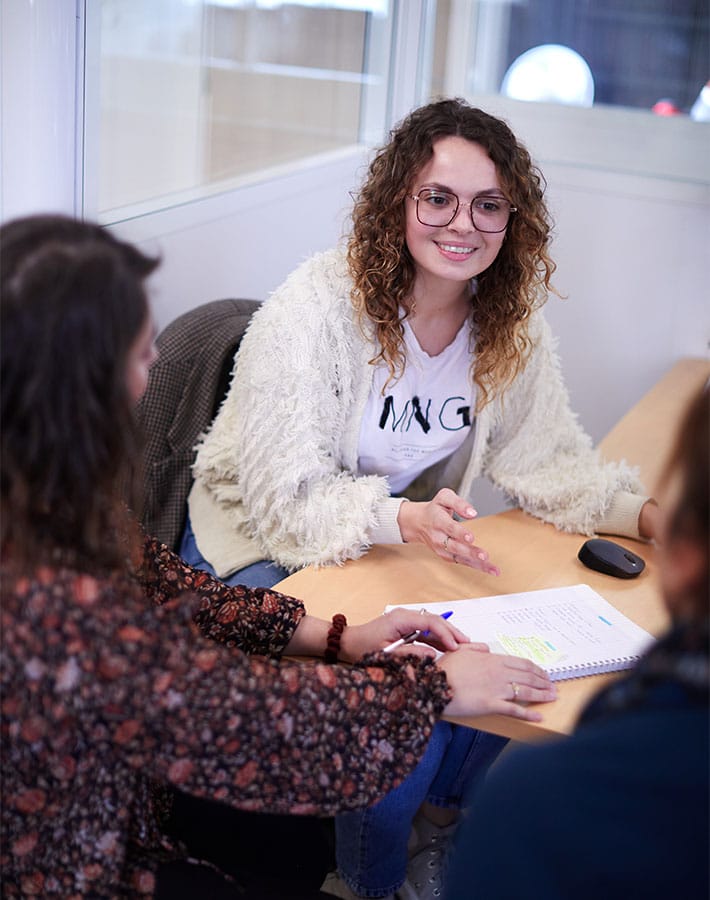 We take the greatest care to properly induct each new colleague, for we are convinced that this is the key to their adventure at ROUTIN being an individual and collective success. For each new arrival, we run a tailored integration programme. Like a climbing team, we are bound in solidarity, helping each other meet our challenges together. Together we progress along the route, pitch by pitch, to reach the summits. We overcome our difficulties and share our victories as a team. This cohesion is made easier by the proximity of senior and line managers, who listen to each employee at regular discussion sessions. We share a long-term vision with our employees.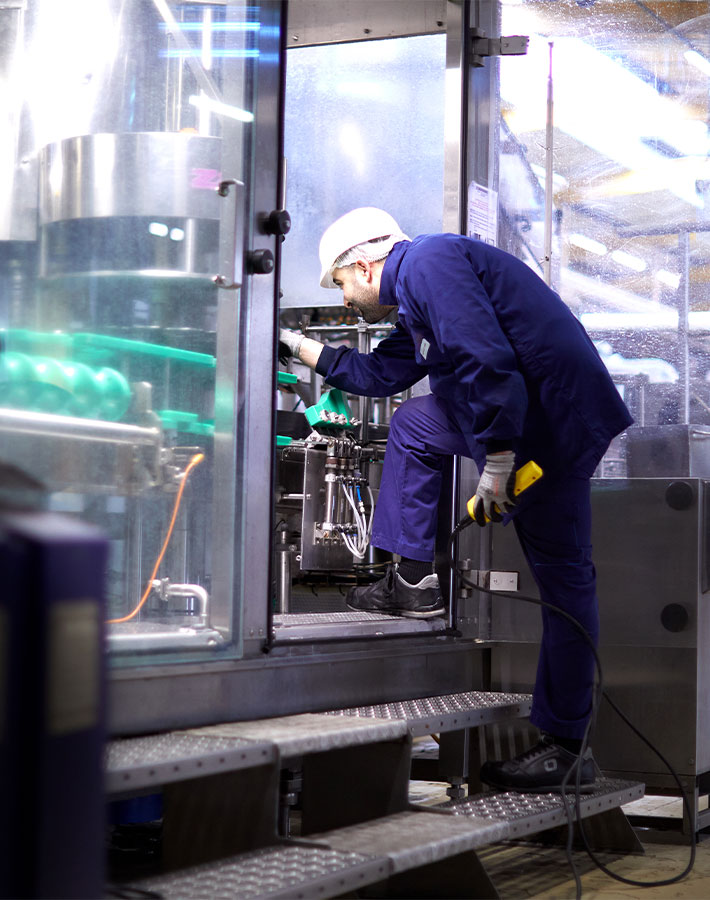 Our success flows from our blended talents. At ROUTIN, each person can grow their skills and be part of a great collective adventure. We are certain that our business growth draws on all of our employees' wealth of skills, and so we support the professional as well as personal development of each of them. We invite them to follow training on corporate topics but also to upskill in the areas of innovation, technical know-how, digital and the environment.
You will scale summits, for sure, but you will also rise through the organisation… We never stand still, and neither will you, thanks to our internal mobility policy. And beyond our day-to-day roles, each employee can expand their skillset and understanding of the company by taking part in internal working groups and workshops to grow and move forward, because everyone has a stake in the company's collective success.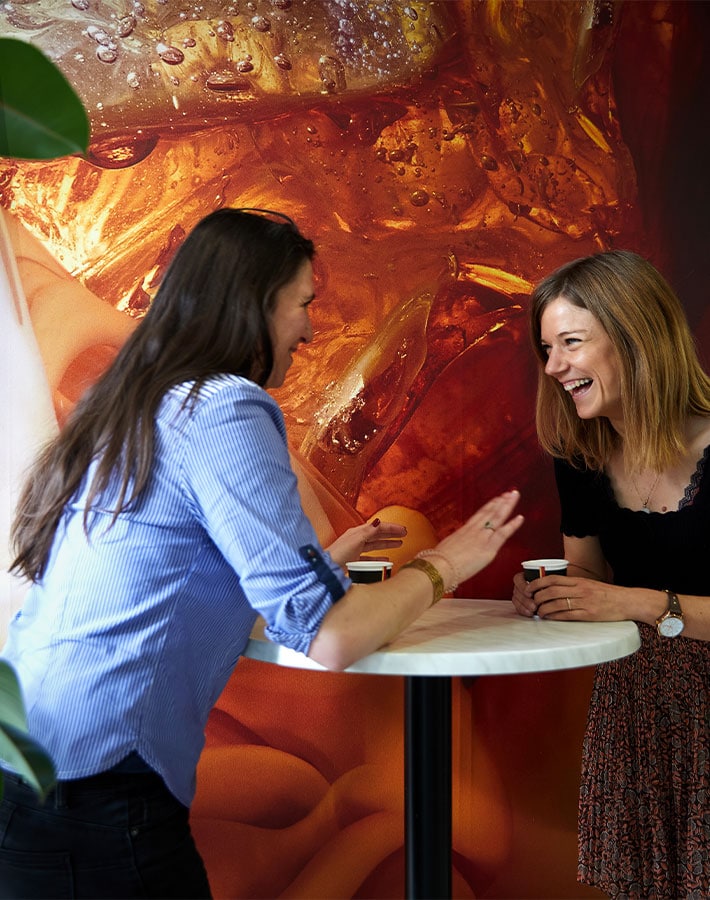 ROUTIN is a human-scale company. Work here, and you are part of a tight-knit community of 210 employees.
Experience a convivial and respectful workplace atmosphere, as well as a considerate, cohesive style of teamwork. See the impact of your involvement every day, in a superb Alpine setting conducive to your professional fulfilment. Benefit from a dedicated programme that monitors diversity and inclusion, and carefully oversees the integration and support of new arrivals.
We look after you, your health, your safety and your environment. The group works alongside its teams to develop best practices in these key areas and to raise awareness of them. We help our employees to find accommodation, discover the local environment, and be mobile, with an emphasis on low/zero-carbon mobility. Lastly, we encourage employees to do sports by running inter-company tournaments.

WANT TO JOIN US?
Join ROUTIN and you join a family of flavouring pioneers and contribute to our strong growth, which extends far beyond France. You will play a proud role in perpetuating French savoir-faire. Excellence, a bold mindset and creativity will help us scale summits together.